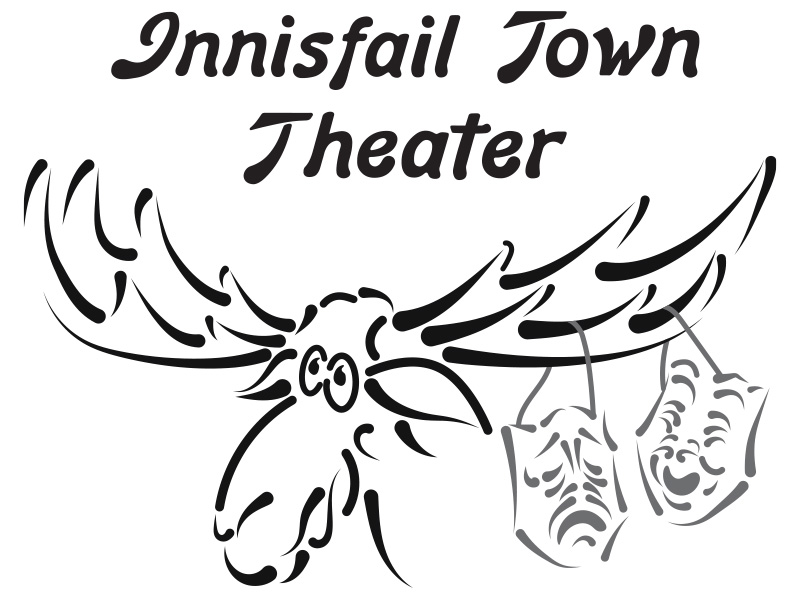 Welcome to Innisfail Town Theater, where we've been bringing quality live community theatre to our patrons for over 40 years! Since our founding in 1979, we've staged over 80 plays and have become an integral part of the Town of Innisfail and surrounding communities.
Our mission is to provide enjoyable and entertaining live theater experiences for our audience members, while also providing a fun, creative outlet for our members. We believe that community theatre is an essential part of our community's cultural life, and we strive to produce high-quality productions that reflect the unique perspectives of our members and our audiences.
As an audience member, attending live theater is a chance to be transported to another world, and experience the power of human connection in a unique and unforgettable way. So whether you're a theater aficionado or a newcomer to the world of live performance, there's something for everyone to enjoy in the wonderful world of live theater.
We produce two plays per year, one in late fall and the other in the spring, featuring both general and dinner theater performances. Our productions are made possible by the hard work and dedication of our volunteers, who have contributed their time and talents to many roles both on and off the stage. We are a non-profit organization, and we rely on the generosity of our patrons and sponsors to help us continue to produce quality theatre.
Tickets Sales – Now Online.
In our continued efforts to provide the best experience to our patrons, we have moved our ticket sales online! Showpass is a Canadian-based company that provides affordable access to online ticket sales for entertainment venues such as ours! Follow the link and get your tickets to our upcoming shows!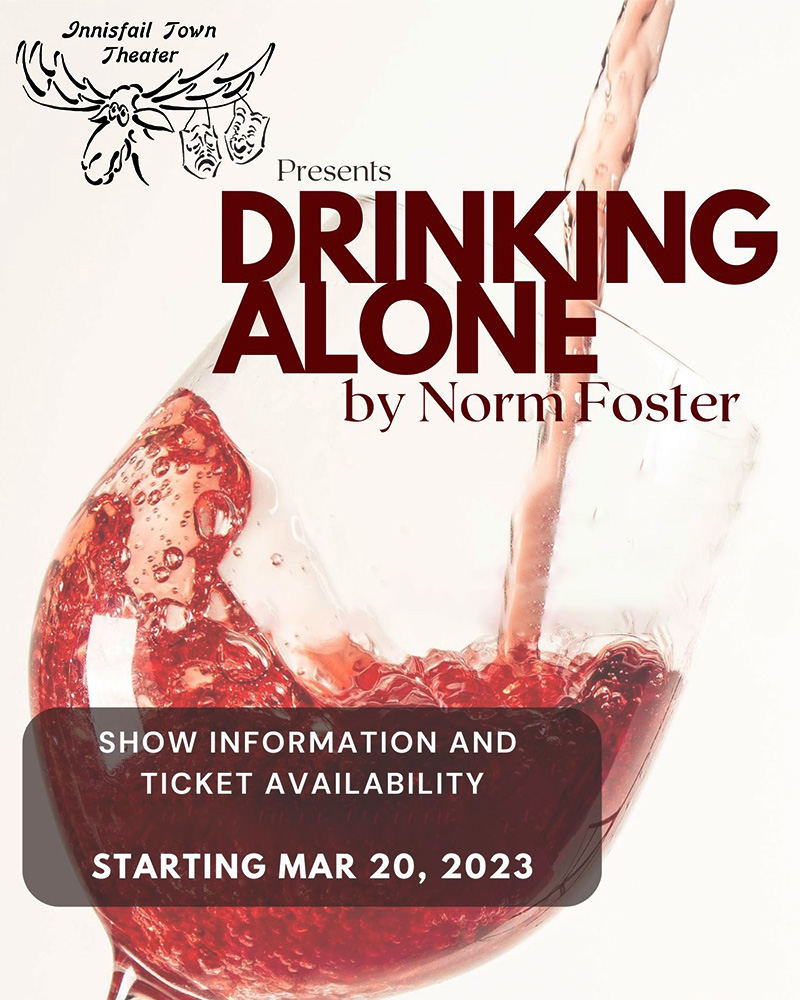 Thank you to all who attended our spring production "Drinking Alone". We will be releasing more information about our upcoming production in the months to come – so please check back regularly or follow us on social media to stay up-to-date. 
We would also like to take the time to recognize all our volunteers for the countless hours they put in to make our spring production such a huge success. We truly couldn't do it without you!
About I.T.T.
Live theater is a unique and magical experience that allows audiences to be fully immersed in a story, and transported to another world. Whether it's a classic play, a musical, or a contemporary piece, live theater has the power to move and inspire us like no other art form.
Join I.T.T.
We are always excited to welcome new volunteers and performers to our community. Whether you are an experienced actor or a complete beginner, there are many ways to get involved with our productions. We have a variety of opportunities to become a part of our energetic and creative group.
About the Theater
The building we now know as the Ol'Moose was reported to have been built in 1907. In July of 2009, I.T.T. became the proud owners of the Ol'Moose Hall and after 102 years celebrated the return of the hall to its original function as an entertainment venue at the heart of the community.