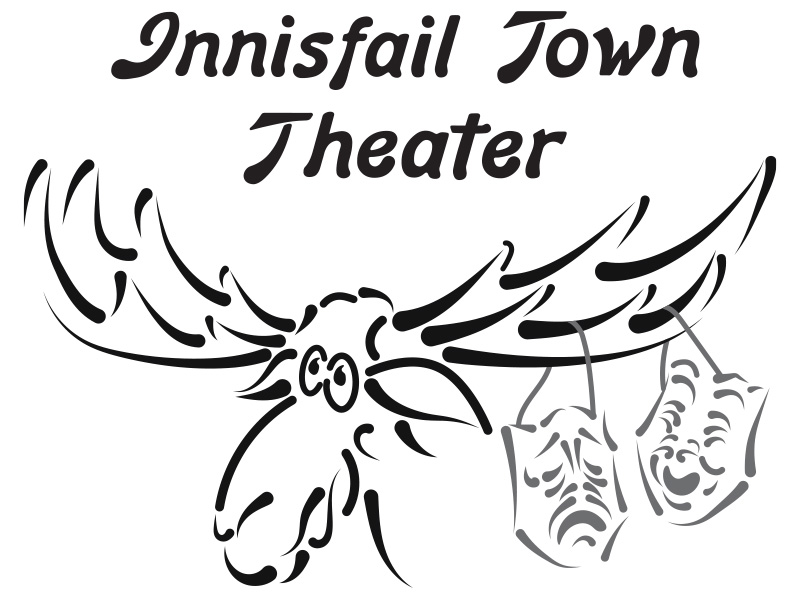 I.T.T. was formed by a group of local theater enthusiasts in 1979. Since then, we've staged over 80 plays in The Town of Innisfail and surrounding communities.
Our mission is to provide quality live community theater for our patrons and to provide a fun, creative outlet for our members.
At present, we produce two plays per year, one in late fall, and the other in the spring featuring both general and dinner theatre performances.
We are a non-profit organization and our success is due to countless volunteers who, for more than 40 years have contributed their time and talents to many roles, both on and off the stage. Our board meets at the Ol'Moose hall on the second Wednesday of each month.
Total Number of Productions
Live theater is a unique and magical experience that allows audiences to be fully immersed in a story, and transported to another world. Whether it's a classic play, a musical, or a contemporary piece, live theater has the power to move and inspire us like no other art form.
At its core, live theater is about the connection between actors and audience members. The performers bring characters to life, and the audience is invited to share in their journey. This connection creates a sense of community and shared experience that is truly special.
In addition to the emotional impact, live theater also offers a level of creativity and artistry that is truly impressive. From the costumes and set design to the lighting and sound effects, every aspect of a production is carefully crafted to enhance the story being told.
I.T.T. is a Theatre Alberta member and is grateful for the support of The Alberta Foundation for the Arts.
Tickets Sales – Now Online.
In our continued efforts to provide the best experience to our patrons, we have moved our ticket sales online! Showpass is a Canadian-based company that provides affordable access to online ticket sales for entertainment venues such as ours! Follow the link and get your tickets to our upcoming shows!


1979 - Curse of an Aching Heart



1980 - Charlie's Aunt



1981 - Mary, Mary • Mirror Man • Mouse Trap



1982 - Meanwhile Back on the Couch • Tennessee • Deadwood Dick



1983 - My Cup Runneth Over • The Boar • Second Chance • Here Lies Jeremy Troy



1984 - Kiss or Make Up • Save Me a Place at Forest Lawn



1985 - Not Now Darling • The Butler Did It



1986 - The Handler • The Typist • Fools Rush In • We'll Meet Again



1987 - Our Town • The Orphans



1988 - Summer Sizzlers • Lil' Abner



1989 - Arsenic and Old Lace • Count Dracula



1990 - Take a Number Darling • Waiting for the Parade



1991 - The Insanity of Mary Girard • Murder on the Rerun • One Flew Over the Cuckoo's Nest



1992 - A Talent for Murder • Oliver


1993 - Cahoots



1994 - Barefoot in the Park



1995 - Robin Hood



1996 - The Odd Couple



1997 - Christmas Improv



1998 - Guys and Dolls • Stalag 17



1999 - The Melville Boys • Move Over Mrs. Markham



2000 - Dearly Departed



2001 - Jitters • Sorry Wrong Chimney



2002 - The Melville Boys • Jobs, Jobs, Jobs



2003 - Maggie's Getting Married



2004 - Sadie Flynn Comes to Big Oak • Let's Murder Marsha



2005 - Ned Durango Comes to Big Oak • Dear Santa



2006 - Odd Couple (Female Version) • Farndale Avenue Housing Estate • Townswomen's Guild Dramatic Society's Production of a Christmas Carol


2007 - The Orphans • The Nerd



2008 - A Bad Year for Tomatoes • One Toe in the Grave



2009 - Jenny's House of Joy • You Can't Get There from Here



2010 - Mom's The Word • The Christmas Express



2011 - The Foursome • Married Alive



2012 - Of Mice and Men • Bob's Your Elf



2013 - Spirit • The Game's Afoot or Holmes for the Holidays



2014 - Blood Brothers • Bedtime Stories



2015 - Saving Grace • Christmas Belles



2016 - Terra Nova • Social Security



2017 - Steel Magnolias • A Bedfull of Foreigners



2018 - Nuts • Beer for Breakfast



2019 - The Ladies Foursome • Ethan Claymore



2021 - And Then There Were None



2022 - Noises Off • Having Hope at Home